Join the Churchfields Community

Welcome to Churchfields School and thank you for your interest in our school. Our school's vision is ACE - Aspiration, Citizenship and Excellence which sits at the heart of everything that we do. We are part of the Quality First Academy Trust.
We have a bright modern building with extensive outdoor space which includes large climbing frames, a playing field and a Forest School and pond area. We have two classes per year group and two classes in our ARC (Additionally Resourced Classes) for children with an ECHP from Reception to Year 6.
Deciding which school to send your child to is a very important decision. We welcome children from all parts of our local community and are ready and experienced to help your child settle in quickly, whether they join us in Nursery, Reception or in Years 1 – 6.
Children are happy and achieve well here. You can find out more about our Leavers' destinations after primary school here.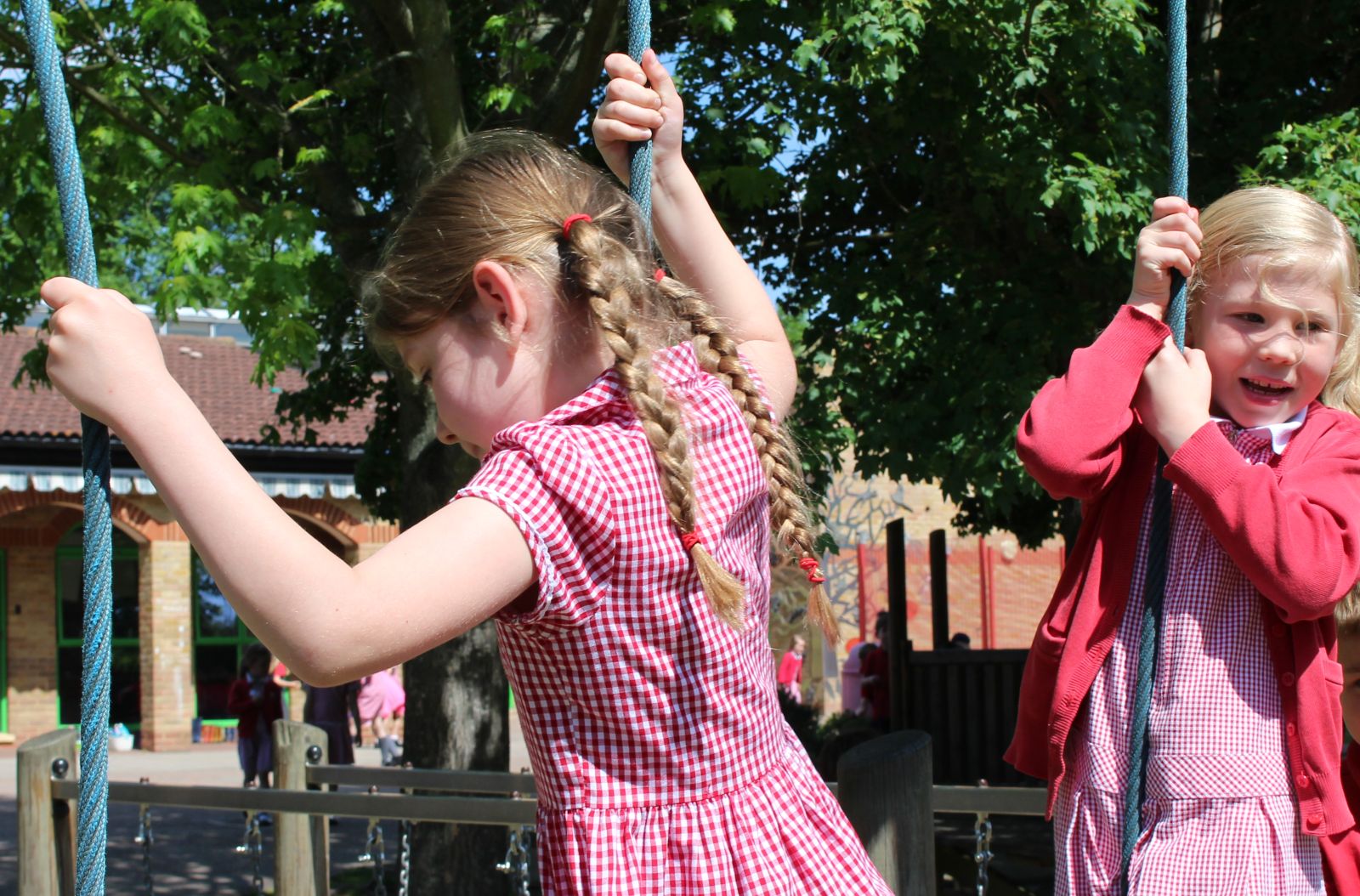 School Tours
We offer a series of in-person tour dates where you can come and see the school on an ordinary day. If you would like to come on a school tour, please email admin@churchfields.q1e.org.uk and we will contact you with dates and availability.
If you have a particular question or would like to discuss your individual circumstances, please contact us and we would be happy to arrange a 1:1 meeting with you.
How to apply
All admissions for Reception to Year 6 are managed by the London Borough of Bromley Council on our behalf. Please visit the Bromley Council website for more detailed information and to make an application. You can also contact them by email at school.admissions@bromley.gov.uk or by telephone on 020 8313 4044. The closing date for Reception applications for September 2024 entry is Monday 15 January 2024.
Nursery admissions are made directly to Churchfields School and you can find out more here.
What if I missed the deadline for Reception?
If you missed the deadline for September 2023 and are interested in a place at Churchfields, you can put in an application after the deadline and be added to the waiting list. The waiting list is kept in order of the Admissions Criteria so you may not automatically be at the bottom. As places become available, we will contact you to offer you a place.
I didn't get a place, how can I appeal?
If your child is refused a place at a school, you can appeal against the decision. The schools in the Quality First Education Trust subscribe to Wandsworth Borough Council's admissions appeals service, which manages appeals on our behalf. Please visit Wandsworth Council's School admission appeals for the contact details of the appeals service, guidance notes, the appeal form and the current appeals timetable. You can also refer to information about appeals published by the government.
Admissions Arrangements and Consultations
Our Admissions Policy for 2023-24 admissions is available here and our Admissions Policy for Nursery admissions is available here. We are not currently consultating on any changes to our admissions arrangements.
We look forward to welcoming you to Churchfields!