Welcome to Churchfields Nursery
Thank you for your interest in Churchfields School. We are part of the Quality First Academy Trust. We are proud to provide a fantastic onsite Nursery for children aged 3 - 4 years old. It is a nurturing, self-contained space within the wider Churchfields site, with its own outdoor play area.
Children start Nursery in the September of the academic year (September to August) that they have their 4th birthday. For example, children joining Nursery in September 2024 will be born between 1st September 2020 and 31st August 2021.
You should apply for a Nursery place by February of the year that your child starts Nursery in September. The Nursery is open term time only with a capacity of 26 children in each session.
We offer three types of place:
Part time session one (15 hours):
Monday & Tuesday full days 9.00am – 3.30pm
Wednesday morning 9.00am – 12.00pm
Part time session two (15 hours):
Wednesday afternoon 12.30pm – 3.30pm
Thursday & Friday full days 9.00am – 3.30pm
Full time (30 hours):
Monday – Friday full days 9.00am – 3.30pm
There will be 6 part time places available in each teaching session, unless there is insufficient demand for part time places.
Funded Childcare
All 3 and 4 year old children are entitled to 15 hours of funded term-time childcare. Some working parents are able to claim an additional 15 hours of funded childcare. To check your eligibility and to receive a code, visit childcarechoices.gov.uk.
If parents/carers are not eligible for the funded additional 15 hours childcare, a top up fee of £77 per week is payable termly.
Lunchtime club
For those children attending full time, a lunch club, where we provide lunchtime supervision outside of the 30 hours, is provided at an additional cost of £3 per day that is payable via parentzone.
Wraparound Care
Parents/carers can also use our Wraparound Care on site to extend the day further if they wish. Breakfast club runs from 7.45am to the start of day and the after school club runs from the end of day until 6pm.
More information on Wraparound Care fees, what is on offer and how to apply for a place can be found here.
How do I apply for a Nursery Place?
For September 2024 admissions, the deadline for applications is 5pm on Friday 2 February 2024.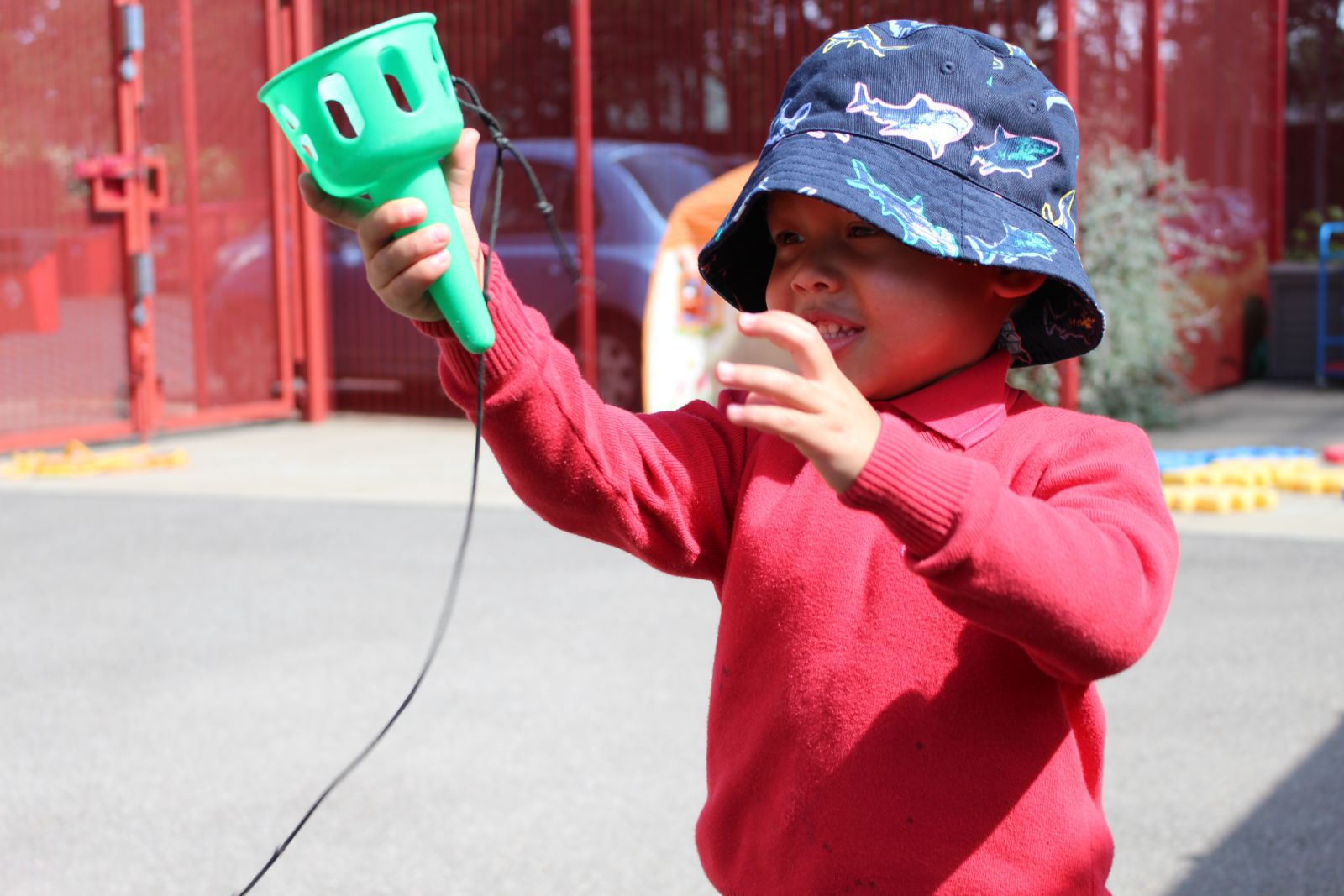 Admissions Policy
The admissions arrangements for Nursery are here. If we are oversubscribed, places will be offered in line with the School's Admissions Policy.
If you wish to apply, please download and complete the Application Form and return it to the school at admissions@churchfields.q1e.org.uk. If you need any help filling out these forms or have any questions, please call the Churchfields School Office on 0208 650 5247 or email admissions@churchfields.q1e.org.uk
Can I visit the Nursery before deciding to apply?
We offer a series of in-person tour dates where you can come and see the school on an ordinary day. If you would like to come on a school tour, please email admin@churchfields.q1e.org.uk and we will contact you with dates and availability.
What if I missed the deadline for Nursery places?
You can put in an application after the deadline and be added to the waiting list. The waiting list is kept in order of the admissions criteria so you may not automatically be at the bottom. If places become available, we will contact you to offer you a place.
Please note: Children who are currently in Churchfields Nursery are not automatically offered a place in Reception. Parents/Carers of current Nursery pupils should follow the application process for Reception through Bromley Council.